Real estate

development, maintenance and management in one package.
The highest standard of mastery takes time and we dedicate as much time as needed. We do not rush construction, we consistently strive for perfectionism at every stage of the work and finally continue to maintain. After the project is implemented, we are there to make sure that no further problems develop.   
10+
we consistently strive for perfection in all our activities
500+
settlers chose homes in our projects
Development
After implementing 30,000+ m2 area projects in the premium housing market, we did not leave any doubts about the quality. Having the luxury of working on one project for as long as required, we nurture a sense of security and serenity whose value unfolds over time. 
Management
We are expanding our range of activities with leisure services to make investing in quality of life even more enjoyable and convenient. We never take the easiest path when managing hotel and restaurant activities.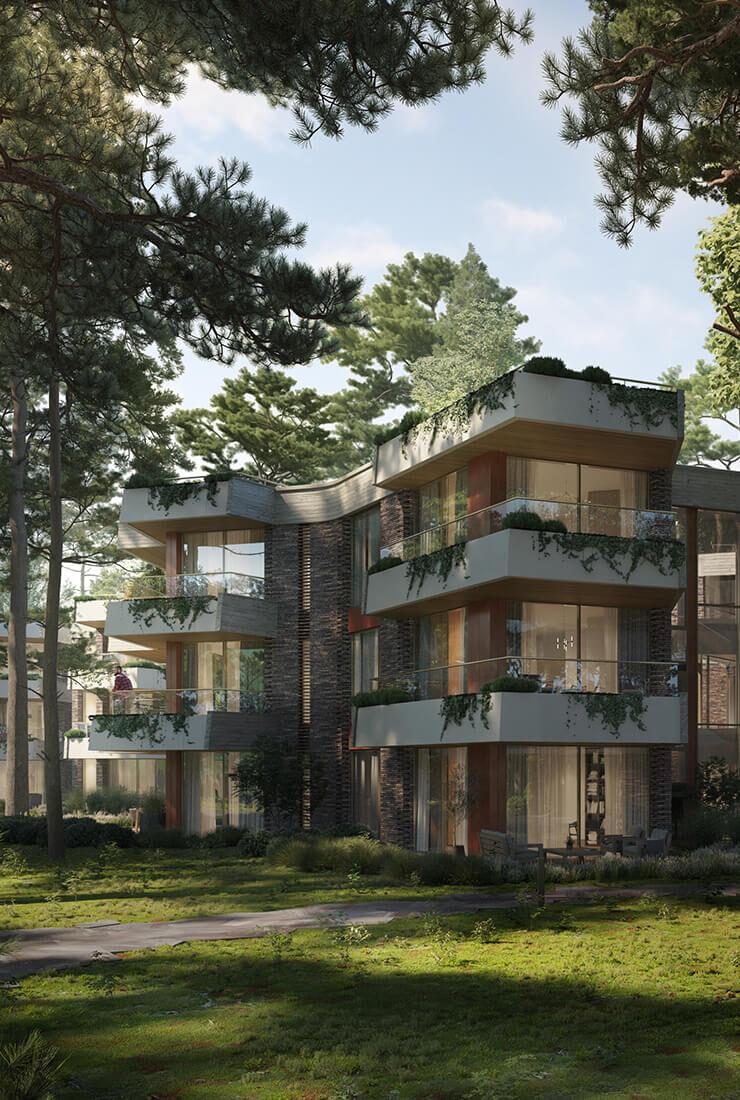 Real estate development
It is important for us to do more than enough: to devote enough time to inspiration, decision-making, work and the completion of ideas. After the project, we stay close, so the quality of the projects and the peace of mind of the customers speak for themselves. We do not follow short-term trends, we create classics – a sense of security and value for a long time. 
Real estate management
The growing need for leisure services at the seaside in the management of hotels and restaurants prevents mistakes. We create new quality standards to justify our values. We carefully consider every detail and its implementation, step by step. Wait, warmly accept, hear, surprise – this is our promise to you. 
The sea

inspires for life

We have implemented all our projects in the pine forests of Palanga, which stand out for their beauty, and we are constantly looking for special places for future projects. A living and powerful sea inspires us to create while inspiring you to live. UNDERSTANDING AND TRUST
Boutique business
values
By cultivating our architectural ideas and the concept of exclusive housing, we are guided by the values of the boutique business: we communicate directly and openly with our customers, hearing their needs and understanding their worldview. We are happy to share our insights and creative decisions. There are no questions to avoid, no answers to give. Such open communication and transparency build mutual understanding and trust, which is the foundation of valuable cooperation. 
EVERYTHING IS A PRIORITY
Quality according
to us
"Enough" is not satisfying for us. The small details create a whole, so we set ourselves the highest standards and carry out careful construction control at every stage – we believe that everything is a priority. We guarantee a sense of security and quality for a long time. Integrity, perfectionism, honesty, consistency – values that are inseparable from our philosophy and lead forward.