Viešnagė
Simpsono str. 21, Palanga
39 apartments
Completion of construction: the fourth quarter of 2022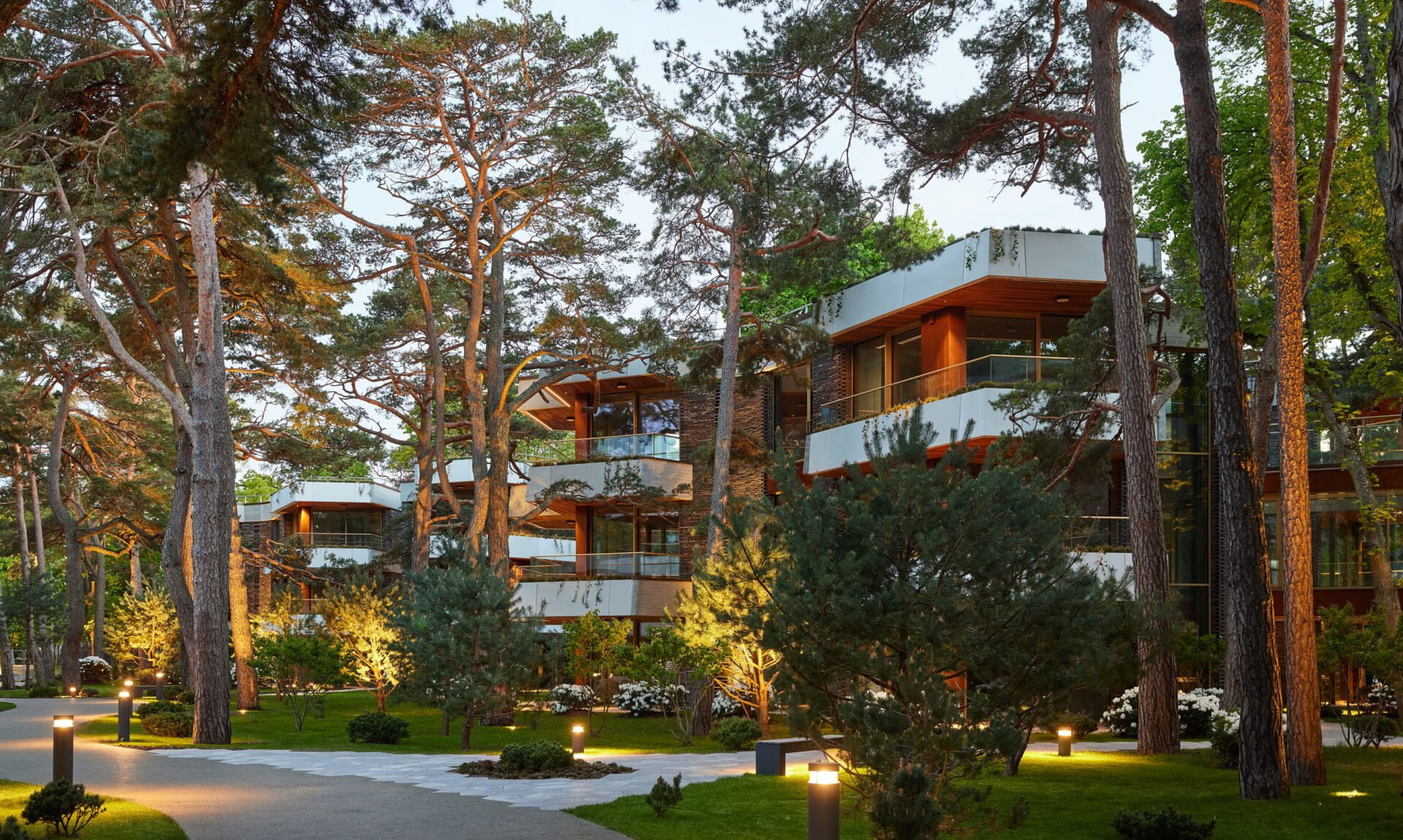 INTRO
The area, which is extremely sensitive and densely planted with perennial pines, required special attention. The team's main goal is to maintain the attractiveness of the area: a key priority in the preparation of this project was the preservation of trees on the plot. Once the construction works are completed, the buildings will integrate precisely between the surrounding pines in their territory, and together with exceptional technical and material solutions will create a seamless image in harmony with the environment.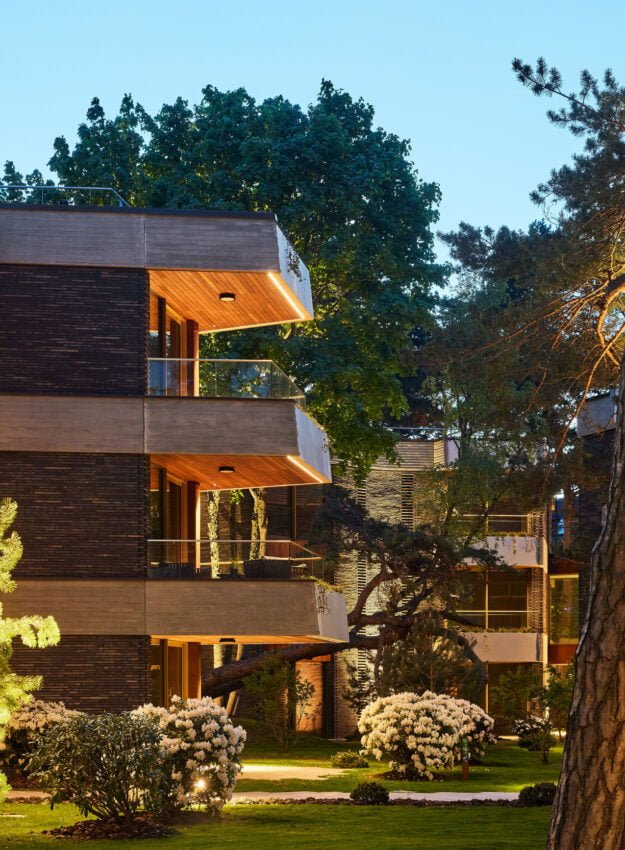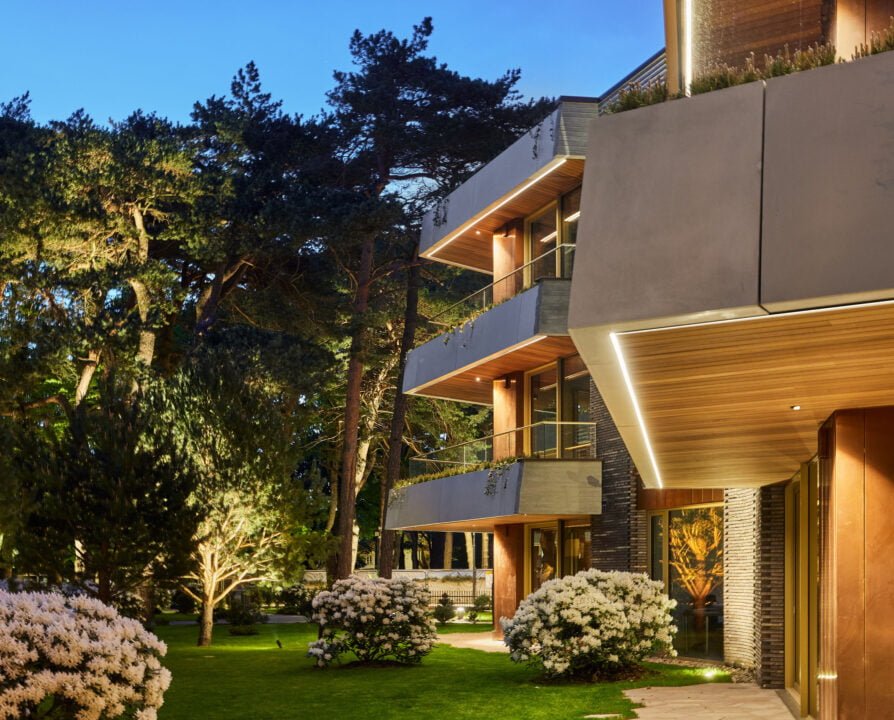 EXCLUSIVE
Project features
The whole architectural idea of a small volume of individual buildings was based on defining a radius of 5 meters for each tree to be protected and by building only green space, creating optimal privacy for each apartment. All materials used in the project are durable, natural and ecological, creating synergies with the perennial pines surrounding the buildings. 
In order to preserve as much greenery as possible, the project completely abandoned above-ground parking spaces and designed an underground two-storey car park to accommodate all cars. Each apartment will have an extra-large balcony or terrace of up to 44 sq. m. The buildings will use eco-friendly geothermal heating, and the apartments will use a highly advanced thermally activated surface (TAP) system for space heating and cooling. 
The highest standards of materiality
Spacious terraces and balconies
Densely planted area
Underground garage
Panoramic windows overlooking the pine trees
Extremely advanced TAP system for space heating and cooling
SPECIAL
Project location
An exclusive location for an unforgettable stay in the heart of Palanga, in the historical and most beautiful area of Birutė Park and just a few minutes walk to the amazing beach of the Baltic Sea. 
5 minutes walk to Birutė Park
3 minutes walk to the beach
3 minutes walk to the restaurant
3 minutes walk to the spa
Simpsono str. 21, Palanga
CHECK OUT OUR
OTHER PROJECTS
LEARN MORE
ABOUT THE PROJECT