Vanagupė Park
Vanagupės str. 7F, Palanga
282 apartments
Completion of construction: the fourth quarter of 2022
INTRO
Your most beautiful stories can originate here – in Vanagupė Park – in this exclusive place, surrounded by pine forests where the sea breeze is felt everywhere. A modern residential area integrated harmoniously into the seaside landscape, perfectly combining quality, aesthetics, luxury and functionality – these are not just dwellings for a comfortable long-term residency or vacation, but also cozy, peaceful and private houses where you can enjoy the wonders of everyday life and create your own unique stories…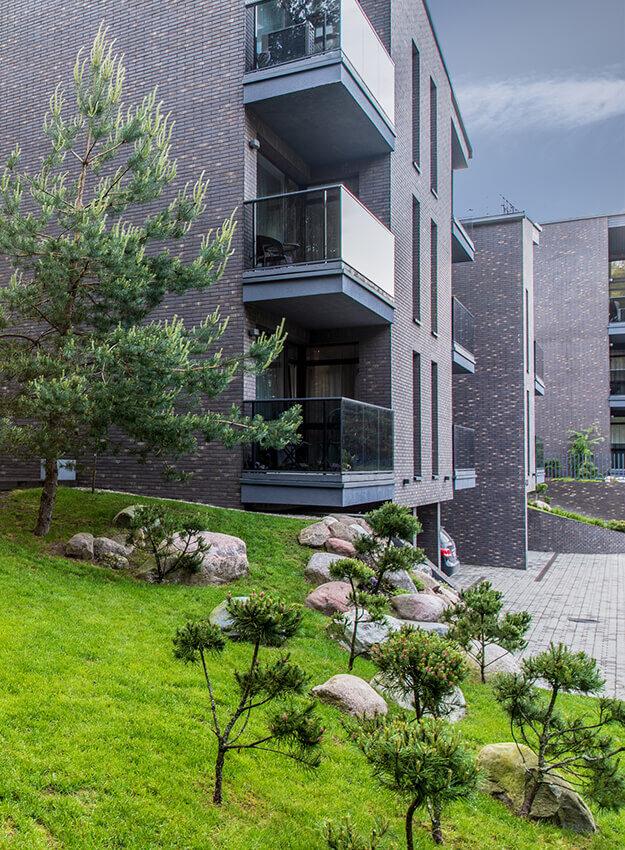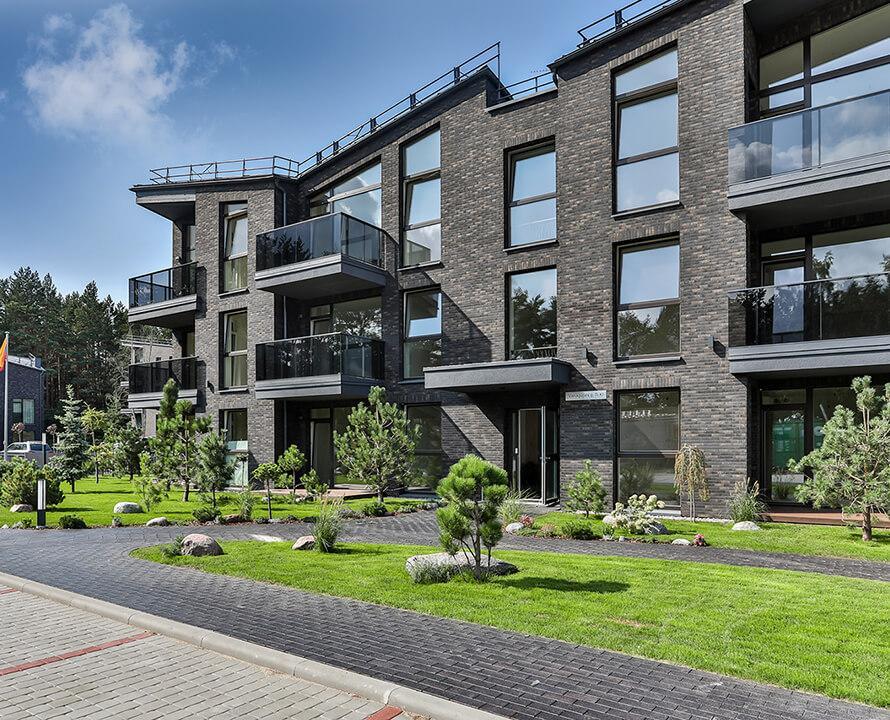 EXCLUSIVE
Project features
Harmonious integration into the local landscape, and architectural solutions that complement the aesthetics of the seaside have become the axis of our vision. We challenged ourselves to perfectly combine quality, aesthetics, luxury and functionality, and achieved our goal by building residences that are suited to a comfortable everyday life or vacation, and can also be seen as  of cozy, peaceful and privacy-friendly homes where you can enjoy every moment. 
The delicate landscaping harmonises with the natural nature concern – we are committed to consistently nurturing  the environment of your home so that you can enjoy the undisturbed aesthetics of the seaside. 
Residential purpose
All apartments with high quality full finish
Spacious terraces or balconies for each apartment
Extremely economical gas underfloor heating
Conditioning system air-air
SPECIAL
Project location
Living right next to the sea, surrounded by a pine forest, in a remote and quiet place, you will not feel isolated from the events of the city – the center of Palanga with the hustle and bustle of the resort is only minutes away on foot. For fans of active recreation, there is a jogging track "Labrytys" and fitness centers next to it. For those who crave health treatments, there are plenty of spa and spa centers nearby. 
5 minutes walk to the beach
5 minutes walk to the spa, restaurant
3 minutes walk to the running track
2 minutes walk to the bike path
Vanagupės str. 7F, Palanga
CHECK OUT OUR
OTHER PROJECTS
LEARN MORE
ABOUT THE PROJECT