Žilvinas Hotel Palanga
Kęstučio str. 32, Palanga
24 apartments
www.zilvinashotel.lt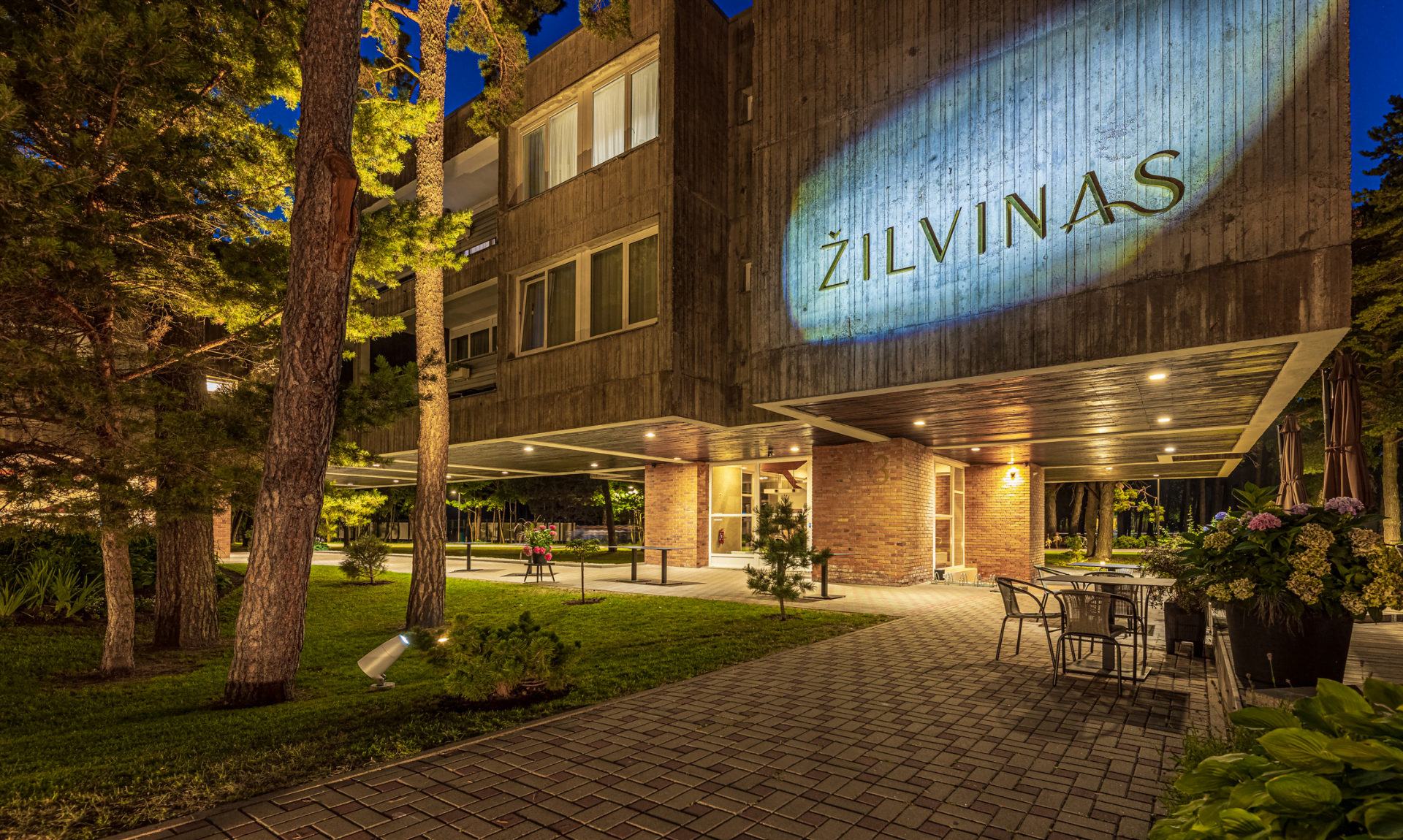 INTRO
Over 50 years old, one of the most unique resort destinations in Palanga invites holidaymakers to an unforgettable holiday by the Baltic Sea. Hanging above the ground, with an unprecedented size of consoles and distances between the supports, the building resembles a wooden structure, harmoniously blends into the natural landscape of Palanga resort and became an integral part of the scenery. The grandeur of the past era is still reflected in the size of the apartments: you can stay in apartments of 56-70 sq.m, which consist of 2-3 rooms.
500
meters to the botanical park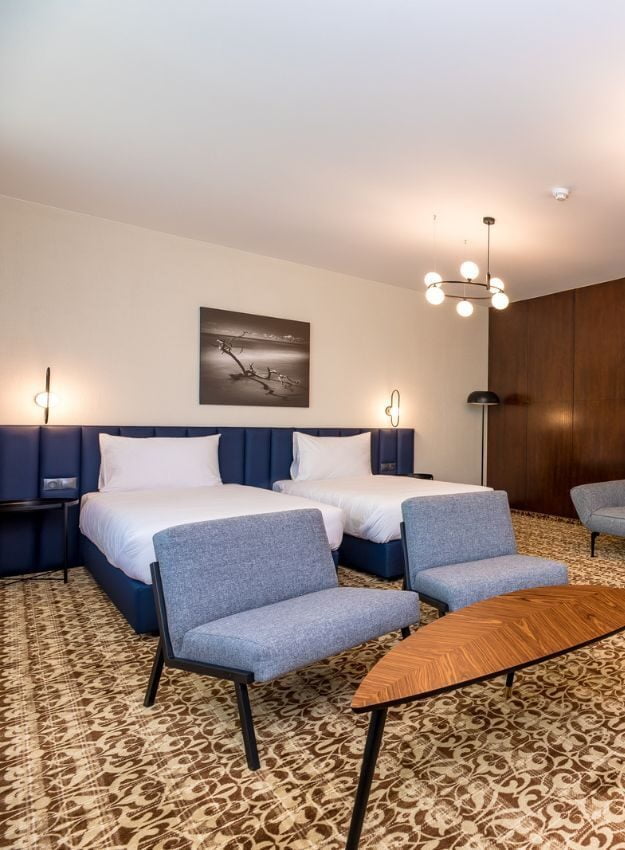 HISTORICAL
Value
The resort object "Žilvinas" was designed in the middle of the last century: it started its activity in 1969. The building of the rest house, which belonged to the Council of Ministers of the Lithuanian SSR, was already recognized by the architects and the general public as the best reflecting the new trends. The original volume solutions, the exterior decoration, which seems to merge the holiday home with nature, and the height of the resort are especially fascinating. In free Lithuania, experts also rated this building as one of the most unique – in 2013, it was entered in the Cultural Heritage Register.  
When we acquired "Žilvinas"  in 2020, we felt a great responsibility in bringing this building with its history and architectural value, into a new stage of life. In order to maintain the continuity of the history of "Žilvinas", we were looking for subtle and sustainable solutions for environmental renewal. In order for the holidaymakers to feel the local spirit, we have preserved as many original interior elements as possible in the common areas and apartments. 
Unique architecture
2-3 room apartment
Spacious balconies for each apartment
Only 8 apartments in one building
3 room apartment with small kitchens
CHECK OUT OUR
OTHER PROJECTS